Little Box Of Happy
---

Who wouldn't want to receive a little box of happy in the mail? Join our monthly gift box subscription and that is what you will get. Here are the details:
• Box ships each month for $35, with the first month at the introductory price of $25
• 3-month minimum sign-up
• Chose to have your box shipped to a different person each month
• Box comes filled with products valued at $50+, such as candles, gourmet treats, jewelry, stationery, fashion accessories and more.
• Card will be charged around the 15th of each month
• Box will ship/be ready for pickup around the 17th of each month • For questions or to make changes to your subscription, contact Caroline by emailing junes.marketing10@gmail.com or calling 501-753-6679.
• Use online code "HAPPY10" to get $10 off your first box!
STEP ONE: GO TO THE SUBSCRITION BOX PRODUCT PAGE HERE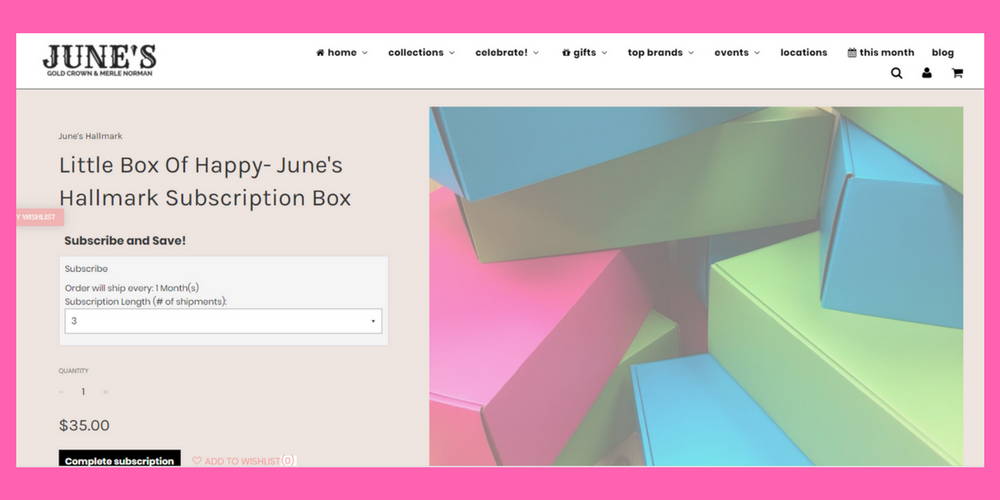 STEP TWO: TO BUY THE BOX, CLICK "COMPLETE SUBSCRIPTION"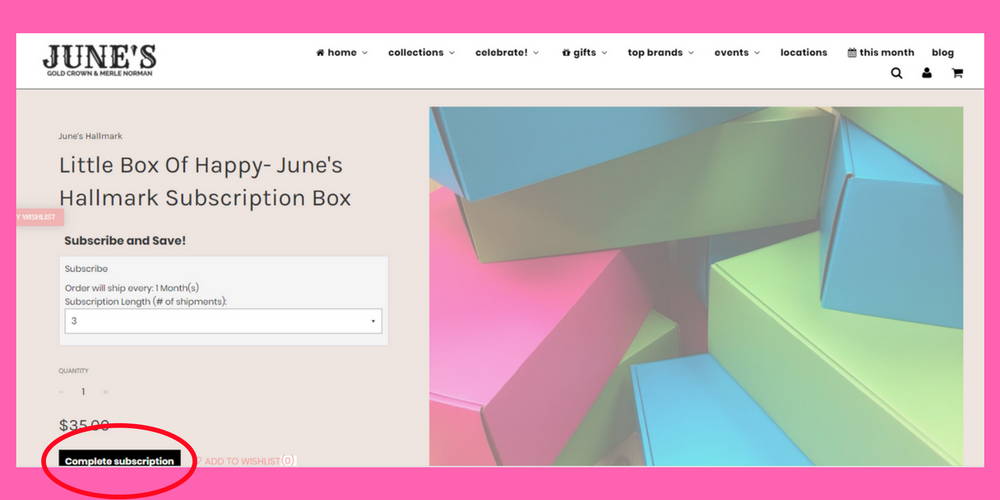 STEP THREE: FILL OUT CUSTOMER & SHIPPING INFORMATION
If you would like to send the box to a different address each time, you will have that option later on in the process, for now, use the address you want the first box to go to
STEP FOUR: ENTER THE DISCOUNT " HAPPY10" FOR $10 OFF YOUR FIRST BOX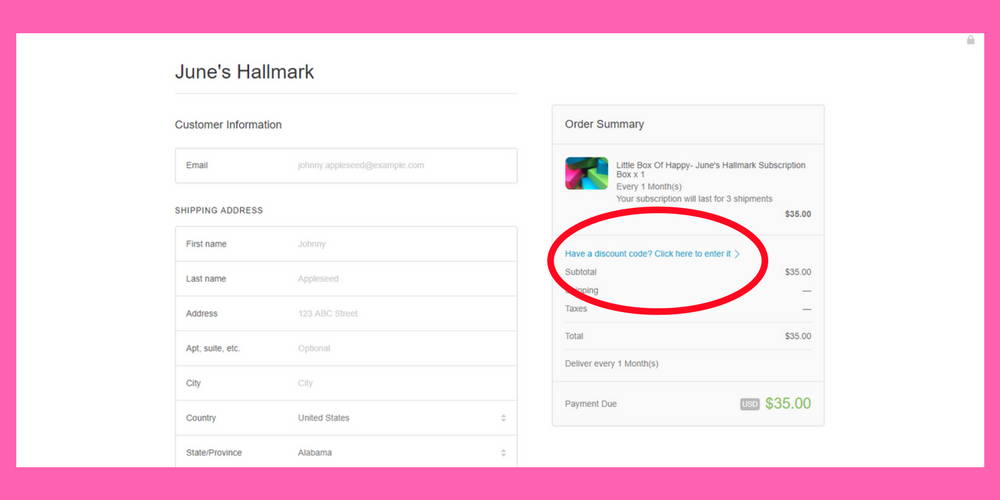 STEP FIVE: CHOOSE SUBSCRIPTION BOX SHIPPING.
If you would like to pick up your box in store, choose either PICK UP AT CABOT, PICK UP AT HWY 10 PICK UP AT JONESBORO, PICK UP AT MAUMELLE, PICK UP AT MOUNTAIN HOME, PICK UP AT NLR, PICK UP AT PINE BUFF, this will give you free shipping. If you want it shipped straight to your house, please select "First Class Package," for $8.05. Choosing "Priority Mail" or "Priority Mail Express" will not make your package ship any faster, please do not select those choices.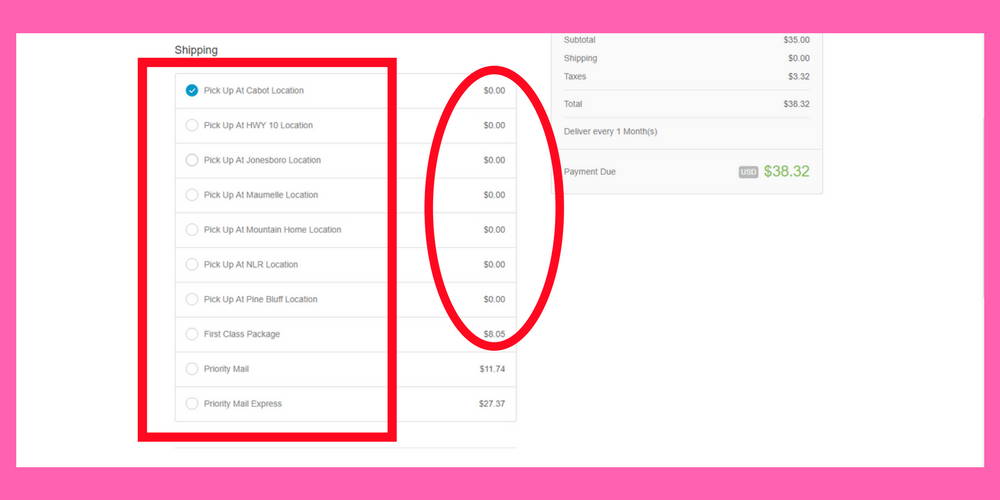 STEP SIX: FILL OUT BILLING & PAYMENT INFO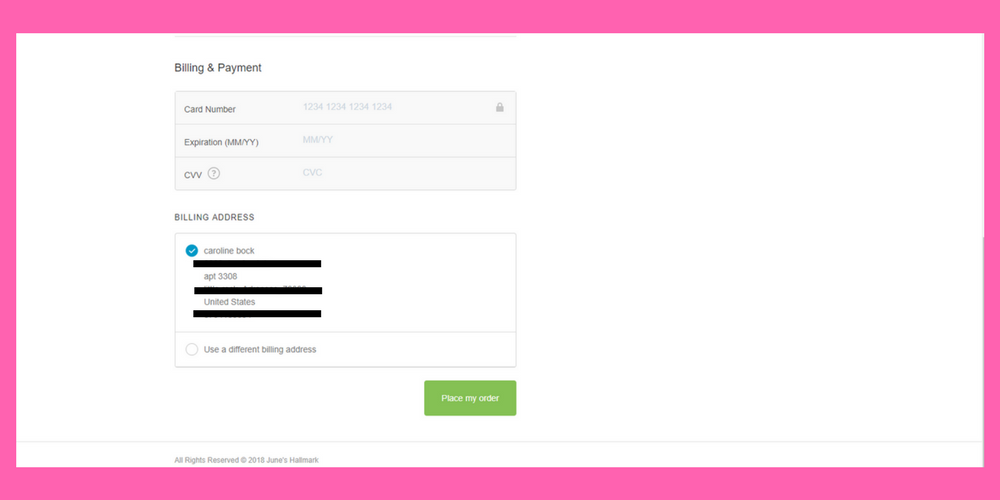 STEP SEVEN: PLACE YOUR ORDER! YAY!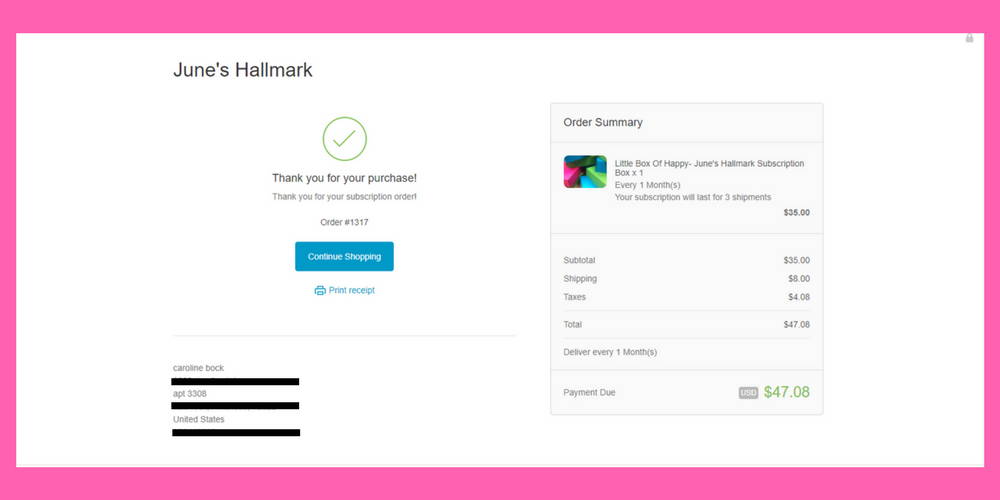 each month, 2-3 days before your box is shipped you will receive an email reminding you of your your up coming shipment, along with the email you will be given a link to click if you would like the change the address to the upcoming shipment. For example, if you wanted the first box to go to you and the second box to go to your mother. This is what the email will look like:

when you recieve this email, you can change the address then, but if you would like the change the address, or manage your subscription in any way before this time, follow these steps:
STEP ONE: GO TO JUNESHALLMARK.COM AND CLICK THE ACCOUNT BUTTON CIRCLED BELOW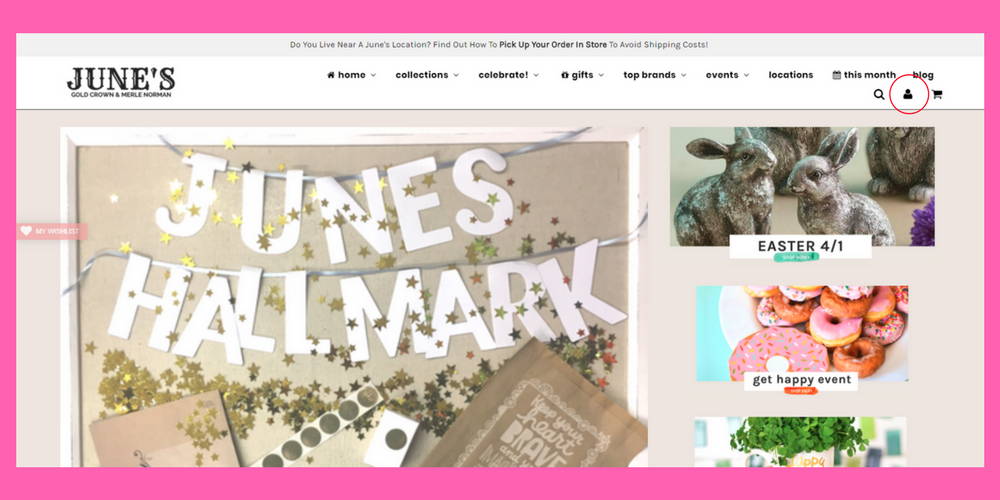 STEP TWO: LOG IN WITH THE SAME INFORMATION YOU USED WHEN YOU BOUGHT THE SUBSCRIPTION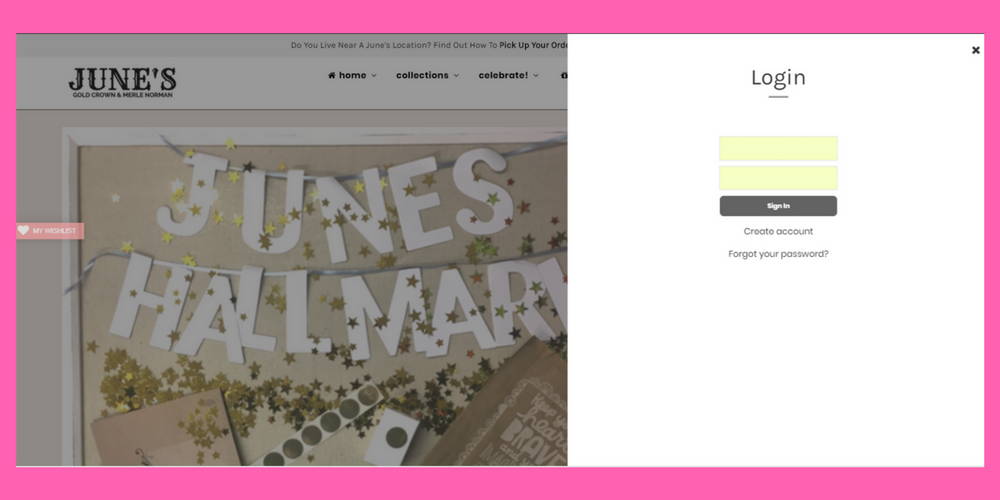 STEP THREE: THIS IS WHAT THE PAGE WILL LOOK LIKE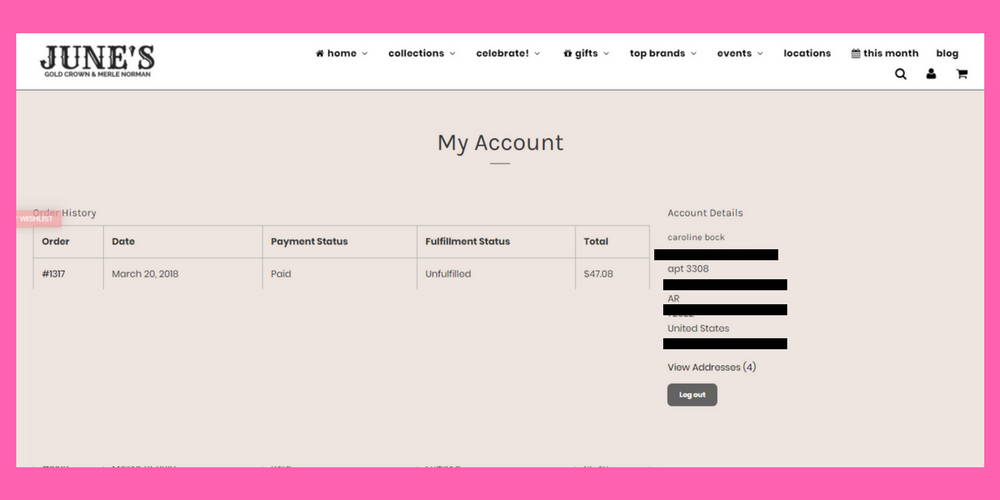 STEP FOUR: AFTER YOU CLICK THE LINK YOU WILL BE SENT TO THIS PAGE: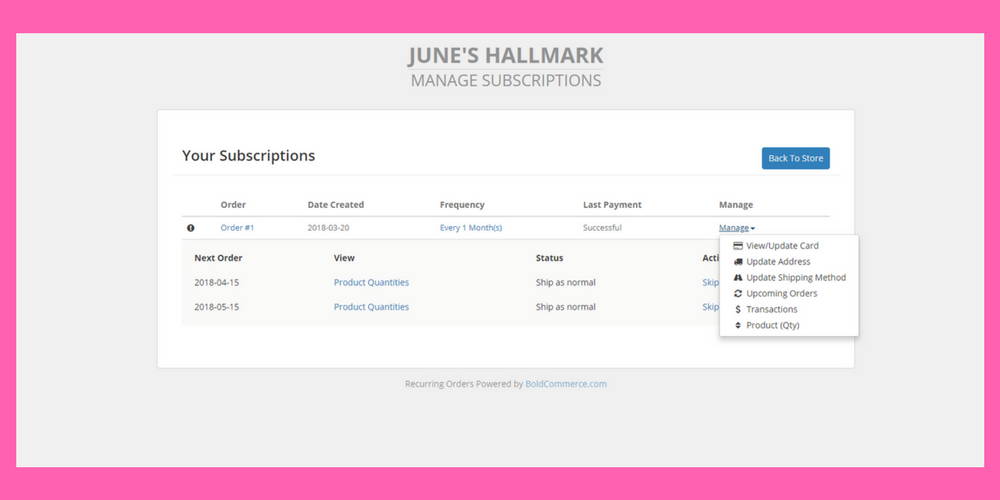 once you are here you will have the options to update: card information, adresses, transactions, and view the status of your upcoming orders.
If you have anymore questions please email junes.marketing10@gmail.com
---